KCS received the following outstanding review for their concert performance of Elgar's Dream of Gerontius, on 30th November 2019.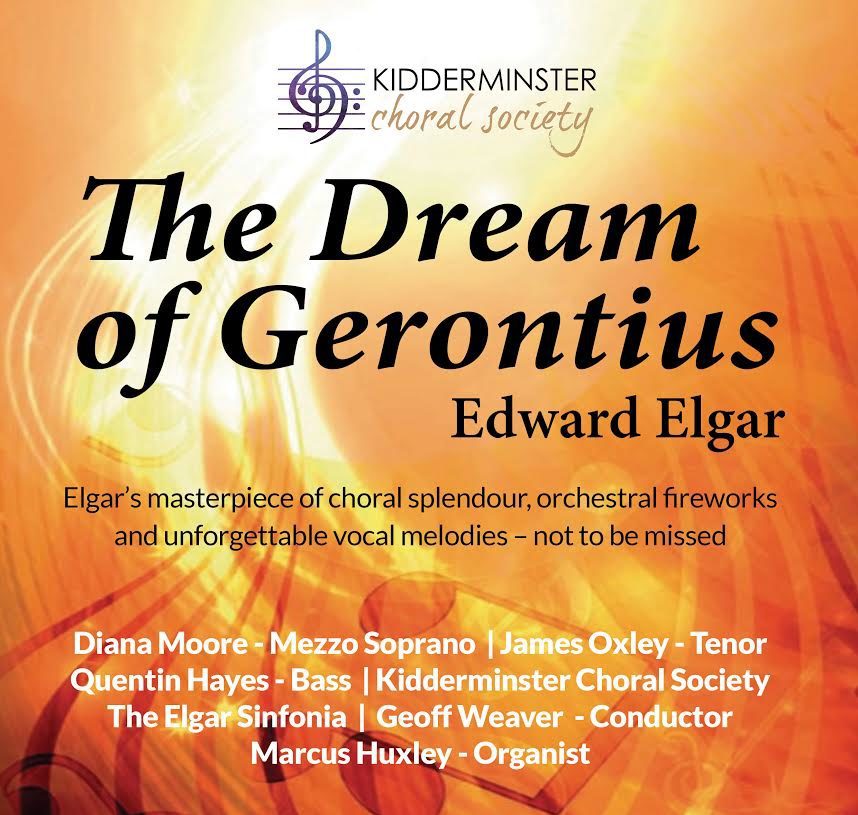 My eyes are still moist after one of the most moving of the many performances of Elgar's Dream of Gerontius I have heard over half a century. 
Perhaps Kidderminster Choral Society were on their toes because of their close links with the composer all those decades ago, but I don't think so. They were on their mettle because conductor Geoffrey Weaver always prepares them assiduously so that on concert night his assured, persuasive conducting can bring forth the fruits of thorough rehearsal. 
Diction, as always, was clear, and there was an intelligently nuanced response to St John Henry Newman's deeply spiritual text. Harmonies were confidently shaped even when unaccompanied, and if there was the occasional stray thinness of tone (I was aware of at least one chorus member doggedly holding their score too high in front of their face), that scarcely mattered; the Wolverhampton Chamber Choir were supportive allies. 
The famous 'big' choral numbers were magnificently rendered, the Demons' Chorus given with genuine venom, the Angelicals' 'Praise to the Holiest' gloriously affirming, and all of this was bolstered by the truly amazing playing of the Elgar Sinfonia. 
On the minimum of rehearsal these expert instrumentalists didn't merely get through the notes; they bought a depth of strength, a range of colour, a projection of detail bringing Elgar's vision to life. And the fine Town Hall organ studily underpinned, Marcus Huxley supplying all his vast experience.
James Oxley was the sensitive Gerontius, almost operatic on his deathbed, otherworldly on his journey to Purgatory. Quentin Hayes was commanding, authoritative as the Priest giving the Last Rites, slightly less so as the Angel of the Agony. 
Diana Moore was serenely radiant as Gerontius' guardian Angel, quietly ecstatic in her intensity as her charge approached his Judgement (and what a climax Weaver drew from the Orchestra!). Her farewell, underscored by choral entreaties and praises, was like a scrament.