Remember Us
Leave a legacy to Kidderminster Choral Society
Leaving a legacy to Kidderminster Choral Society in your Will is a practical way to make a lasting contribution to our future. Please help us to continue singing the great works of the choral repertoire, as well as developing a love for singing through our junior choirs, and help us to remain one of the most inspiring and vibrant Choral Societies in Britain for the next generations.
The society is a registered charity, number 1039989.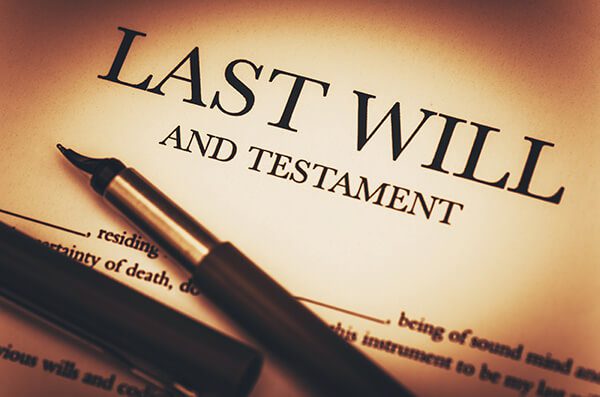 Enquire about leaving a legacy
For more information please fill out the form below which will be for the attention of our Treasurer, Allan Ashford.
eyJpZCI6IjE0IiwibGFiZWwiOiJMZWF2ZSBhIExlZ2FjeSBFbnF1aXJ5IEZvcm0iLCJhY3RpdmUiOiIxIiwib3JpZ2luYWxfaWQiOiIxIiwidW5pcXVlX2lkIjoid2VmajIiLCJwYXJhbXMiOnsiZW5hYmxlRm9yTWVtYmVyc2hpcCI6IjAiLCJ0cGwiOnsid2lkdGgiOiIxMDAiLCJ3aWR0aF9tZWFzdXJlIjoiJSIsImJnX3R5cGVfMCI6Im5vbmUiLCJiZ19pbWdfMCI6IiIsImJnX2NvbG9yXzAiOiIjODFkNzQyIiwiYmdfdHlwZV8xIjoiY29sb3IiLCJiZ19pbWdfMSI6IiIsImJnX2NvbG9yXzEiOiIjMzMzMzMzIiwiYmdfdHlwZV8yIjoiY29sb3IiLCJiZ19pbWdfMiI6IiIsImJnX2NvbG9yXzIiOiIjYzI5ODY3IiwiYmdfdHlwZV8zIjoiY29sb3IiLCJiZ19pbWdfMyI6IiIsImJnX2NvbG9yXzMiOiIjYzI5ODY3IiwiZmllbGRfZXJyb3JfaW52YWxpZCI6IiIsImZvcm1fc2VudF9tc2ciOiJUaGFuayB5b3UgZm9yIGNvbnRhY3RpbmcgdXMhIE91ciBUcmVhc3VyZXIgd2lsbCBiZSBpbiB0b3VjaCB3aXRoIHlvdSBzaG9ydGx5LiIsImZvcm1fc2VudF9tc2dfY29sb3IiOiIjNGFlOGVhIiwiaGlkZV9vbl9zdWJtaXQiOiIxIiwicmVkaXJlY3Rfb25fc3VibWl0IjoiIiwidGVzdF9lbWFpbCI6ImxpbmRzYXl3aGl0ZUBidGNvbm5lY3QuY29tIiwic2F2ZV9jb250YWN0cyI6IjEiLCJleHBfZGVsaW0iOiI7IiwiZmJfY29udmVydF9iYXNlIjoiIiwicHViX3Bvc3RfdHlwZSI6InBvc3QiLCJwdWJfcG9zdF9zdGF0dXMiOiJwdWJsaXNoIiwicmVnX3dwX2NyZWF0ZV91c2VyX3JvbGUiOiJzdWJzY3JpYmVyIiwiZmllbGRfd3JhcHBlciI6IjxkaXYgW2ZpZWxkX3NoZWxsX2NsYXNzZXNdIFtmaWVsZF9zaGVsbF9zdHlsZXNdPltmaWVsZF08XC9kaXY+In0sImZpZWxkcyI6W3sibGFiZWwiOiIiLCJwbGFjZWhvbGRlciI6IkZ1bGwgTmFtZSIsImh0bWwiOiJ0ZXh0IiwidmFsdWUiOiIiLCJtYW5kYXRvcnkiOiIxIiwibmFtZSI6ImZ1bGxfbmFtZSIsImJzX2NsYXNzX2lkIjoiMTIiLCJkaXNwbGF5IjoiIiwibWluX3NpemUiOiIiLCJtYXhfc2l6ZSI6IiIsImFkZF9jbGFzc2VzIjoiIiwiYWRkX3N0eWxlcyI6IiIsImFkZF9hdHRyIjoiIiwidm5fb25seV9udW1iZXIiOiIwIiwidm5fb25seV9sZXR0ZXJzIjoiMCIsInZuX3BhdHRlcm4iOiIwIiwiZGVmX2NoZWNrZWQiOiIwIn0seyJsYWJlbCI6IiIsInBsYWNlaG9sZGVyIjoiQ29udGFjdCBOdW1iZXIiLCJodG1sIjoidGV4dCIsInZhbHVlIjoiIiwibWFuZGF0b3J5IjoiMSIsIm5hbWUiOiJ0ZWxlcGhvbmVfbnVtYmVyIiwiYnNfY2xhc3NfaWQiOiI2IiwiZGlzcGxheSI6InJvdyIsIm1pbl9zaXplIjoiIiwibWF4X3NpemUiOiIiLCJhZGRfY2xhc3NlcyI6IiIsImFkZF9zdHlsZXMiOiIiLCJhZGRfYXR0ciI6IiIsInZuX29ubHlfbnVtYmVyIjoiMCIsInZuX29ubHlfbGV0dGVycyI6IjAiLCJ2bl9wYXR0ZXJuIjoiIiwiZGVmX2NoZWNrZWQiOiIwIn0seyJsYWJlbCI6IiIsInBsYWNlaG9sZGVyIjoiRW1haWwgQWRkcmVzcyIsImh0bWwiOiJlbWFpbCIsInZhbHVlIjoiIiwibWFuZGF0b3J5IjoiMSIsIm5hbWUiOiJlbWFpbCIsImJzX2NsYXNzX2lkIjoiNiIsImRpc3BsYXkiOiJyb3ciLCJtaW5fc2l6ZSI6IiIsIm1heF9zaXplIjoiIiwiYWRkX2NsYXNzZXMiOiIiLCJhZGRfc3R5bGVzIjoiIiwiYWRkX2F0dHIiOiIiLCJ2bl9vbmx5X251bWJlciI6IjAiLCJ2bl9vbmx5X2xldHRlcnMiOiIwIiwidm5fcGF0dGVybiI6IjAiLCJkZWZfY2hlY2tlZCI6IjAifSx7ImxhYmVsIjoiIiwicGxhY2Vob2xkZXIiOiJNZXNzYWdlIiwiaHRtbCI6InRleHRhcmVhIiwidmFsdWUiOiIiLCJtYW5kYXRvcnkiOiIxIiwibmFtZSI6Im1lc3NhZ2UiLCJic19jbGFzc19pZCI6IjEyIiwiZGlzcGxheSI6InJvdyIsIm1pbl9zaXplIjoiIiwibWF4X3NpemUiOiIiLCJhZGRfY2xhc3NlcyI6IiIsImFkZF9zdHlsZXMiOiIiLCJhZGRfYXR0ciI6IiIsInZuX29ubHlfbnVtYmVyIjoiMCIsInZuX29ubHlfbGV0dGVycyI6IjAiLCJ2bl9wYXR0ZXJuIjoiMCIsImRlZl9jaGVja2VkIjoiMCJ9LHsibGFiZWwiOiJZZXMgSSB3b3VsZCBsaWtlIHRvIHJlY2VpdmUgbWFya2V0aW5nIG1hdGVyaWFscyBmcm9tIEtpZGRlcm1pbnN0ZXIgQ2hvcmFsIFNvY2lldHkuIiwicGxhY2Vob2xkZXIiOiIiLCJodG1sIjoiY2hlY2tib3giLCJ2YWx1ZSI6IiIsIm1hbmRhdG9yeSI6IjAiLCJuYW1lIjoiR0RQUkNoZWNrYm94ZXMiLCJic19jbGFzc19pZCI6IjEyIiwiZGlzcGxheSI6InJvdyIsIm1pbl9zaXplIjoiIiwibWF4X3NpemUiOiIiLCJhZGRfY2xhc3NlcyI6IiIsImFkZF9zdHlsZXMiOiIiLCJhZGRfYXR0ciI6IiIsInZuX29ubHlfbnVtYmVyIjoiMCIsInZuX29ubHlfbGV0dGVycyI6IjAiLCJ2bl9wYXR0ZXJuIjoiIiwidmFsdWVfcHJlc2V0IjoiIiwiZGVmX2NoZWNrZWQiOiIwIiwibGFiZWxfZGVsaW0iOiIiLCJ2bl9lcXVhbCI6IiIsImljb25fY2xhc3MiOiIiLCJpY29uX3NpemUiOiIiLCJpY29uX2NvbG9yIjoiIiwiaWNvbl9zZWxlY3RlZF9jb2xvciI6IiIsInJhdGVfbnVtIjoiIiwidGltZV9mb3JtYXQiOiJhbV9wbSJ9LHsibGFiZWwiOiJTZW5kIiwicGxhY2Vob2xkZXIiOiIiLCJodG1sIjoic3VibWl0IiwidmFsdWUiOiIiLCJtYW5kYXRvcnkiOiIwIiwibmFtZSI6InNlbmQiLCJic19jbGFzc19pZCI6IjYiLCJkaXNwbGF5IjoiIiwibWluX3NpemUiOiIiLCJtYXhfc2l6ZSI6IiIsImFkZF9jbGFzc2VzIjoiIiwiYWRkX3N0eWxlcyI6IiIsImFkZF9hdHRyIjoiIiwidm5fb25seV9udW1iZXIiOiIwIiwidm5fb25seV9sZXR0ZXJzIjoiMCIsInZuX3BhdHRlcm4iOiIwIiwiZGVmX2NoZWNrZWQiOiIwIn0seyJsYWJlbCI6IlJlc2V0IiwicGxhY2Vob2xkZXIiOiIiLCJodG1sIjoicmVzZXQiLCJ2YWx1ZSI6IiIsIm1hbmRhdG9yeSI6IjAiLCJuYW1lIjoicmVzZXQiLCJic19jbGFzc19pZCI6IjYiLCJkaXNwbGF5IjoiIiwibWluX3NpemUiOiIiLCJtYXhfc2l6ZSI6IiIsImFkZF9jbGFzc2VzIjoiIiwiYWRkX3N0eWxlcyI6IiIsImFkZF9hdHRyIjoiIiwidm5fb25seV9udW1iZXIiOiIwIiwidm5fb25seV9sZXR0ZXJzIjoiMCIsInZuX3BhdHRlcm4iOiIwIiwiZGVmX2NoZWNrZWQiOiIwIn1dLCJvcHRzX2F0dHJzIjp7ImJnX251bWJlciI6IjQifX0sImltZ19wcmV2aWV3IjoiYmFzZS1jb250YWN0LmpwZyIsInZpZXdzIjoiMjE3IiwidW5pcXVlX3ZpZXdzIjoiMTcxIiwiYWN0aW9ucyI6IjEiLCJzb3J0X29yZGVyIjoiMCIsImlzX3BybyI6IjAiLCJhYl9pZCI6IjAiLCJkYXRlX2NyZWF0ZWQiOiIyMDE2LTA4LTAzIDExOjM2OjEwIiwiaW1nX3ByZXZpZXdfdXJsIjoiaHR0cHM6XC9cL3d3dy5raWRkZXJtaW5zdGVyY2hvcmFsc29jaWV0eS5jby51a1wvd3AtY29udGVudFwvcGx1Z2luc1wvY29udGFjdC1mb3JtLWJ5LXN1cHN5c3RpY1wvYXNzZXRzXC9mb3Jtc1wvaW1nXC9wcmV2aWV3XC9iYXNlLWNvbnRhY3QuanBnIiwidmlld19pZCI6IjE0XzEwNjEzOCIsInZpZXdfaHRtbF9pZCI6ImNzcEZvcm1TaGVsbF8xNF8xMDYxMzgiLCJjb25uZWN0X2hhc2giOiJlMGQ0MGFiNmZjODZiN2I5ZWI3ODQ3YzY4Yzk4YjFmNSJ9