The People of Kidderminster Choral Society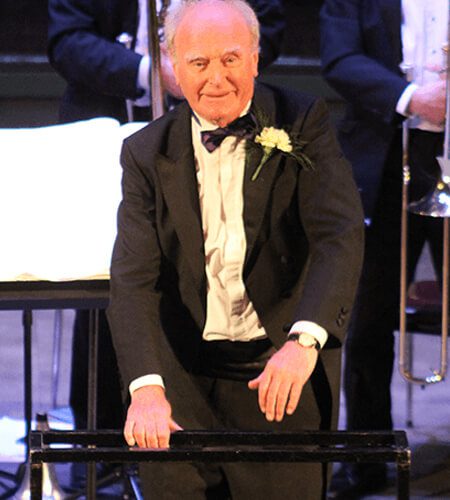 Geoffrey Weaver
Musical Director
Geoff was appointed in 1987, and is also the Musical Director of our Youth Choir, the Wyre Forest Young Voices.
He also conducts the St. Michael's Chamber Choir, based in Wolverhampton.
Geoff was the Director of Outreach for the Royal School of Church Music until 2002, and he continues to work for them and for many other organisations on a freelance basis.
He presently undertakes numerous teaching and conducting engagements at home and abroad including Nigeria, the USA, Hong Kong, Australia, Canada, Kenya, Poland, Cyprus, the Philippines and Estonia.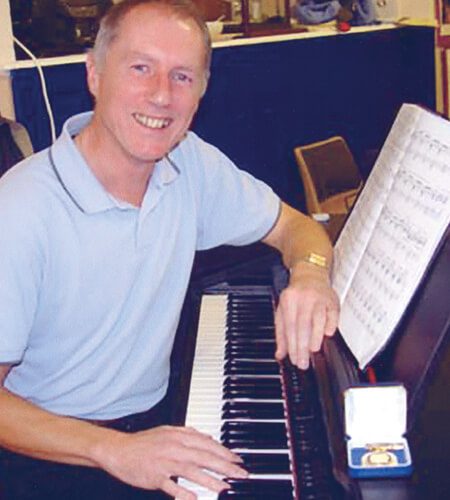 Mike Elden
Rehearsal Accompanist
Mike, a native of Yorkshire, was a Junior Exhibitioner at the Royal Northern College of Music, going on to study at the Royal College of Music in London and then, after graduating, to teacher training at Bretton Hall.
Having taught for many years, he is now a freelance accompanist for choirs, instrumentalists, singers, theatre and dance, as well as organist for church services in Worcester and the West Midlands. In 2015 Mike retired from the post of the rehearsal pianist and accompanist for the Wyre Forest Young Voices, his place being taken by Charlotte Jones (see below).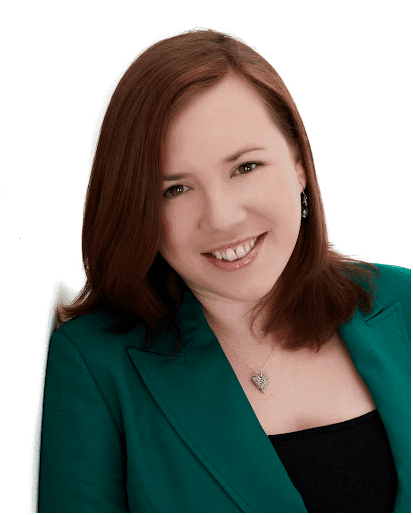 Suzzie Vango
Vocal Coach, Wyre Forest Young Voices
Suzzie started her singing life as a member of her local youth choir (Farnham Youth Choir) in 1993. Following an undergraduate degree in music at Birmingham University and a postgraduate diploma in vocal studies at the Birmingham Conservatoire she has developed her diverse musical career as a performer, voice coach and conductor. Suzzie has toured and recorded extensively with a number of UK professional consorts including Ex Cathedra, National Chamber Choir of Ireland, Howard Goodall's Enchanted Voices and Tenebrae. As a soloist she has performed in venues including Cadogan Hall, St John's Smith Square and Derby Cathedral and been featured on BBC Radio 3 and Classic FM.
Suzzie has appeared as guest conductor for National Children's Choir of Great Britain and Ex Cathedra. She is musical director of Farnham Junior Boys' Choir and Edgbaston High School Senior and Chamber Choirs. Her vocal coaching has taken her to the USA, China and Thailand and she has run workshops for a number of national organisations including: National Youth Choir of Scotland, Sing for Pleasure, One Young World (world summit) and BBC Blast. Suzzie owes a lot of her success to the excellent start she had with her own youth choir and hopes to give some of this back through her work as voice coach to WFYV.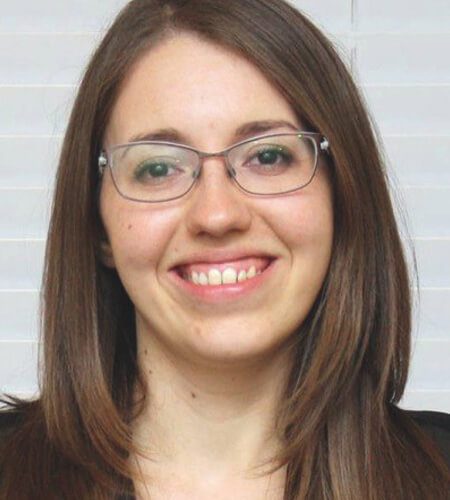 Charlotte Jones
Accompanist to Wyre Forest Young Voices
Charlotte succeeded Mike Elden as WFYV accompanist in September 2015. She primarily teaches piano, organ and electronic keyboard through her own extensive practice in South Birmingham, and she has performed at impressive venues locally such as the ICC and Birmingham Town Hall and further afield during singing tours. Having started her own piano lessons aged five, Charlotte has had many personal achievements including winning the Bromsgrove Music School Festival as the youngest in her category and being placed third in the National Electronic Organ Championships, which she is immensely proud of.
Charlotte now focuses on teaching and inspiring the next generation of musicians. Her current roles include choral accompaniment and piano teacher at Dodderhill School, Droitwich; keyboard and piano teacher at St. John's Middle School, Bromsgrove as well her many private pupils. Charlotte also accompanies instrumentalists and singers and is now the rehearsal pianist and accompanist for Wyre Forest Young Voices. Along with her passion for music, Charlotte also enjoys long walks with her dog and spending time with her family.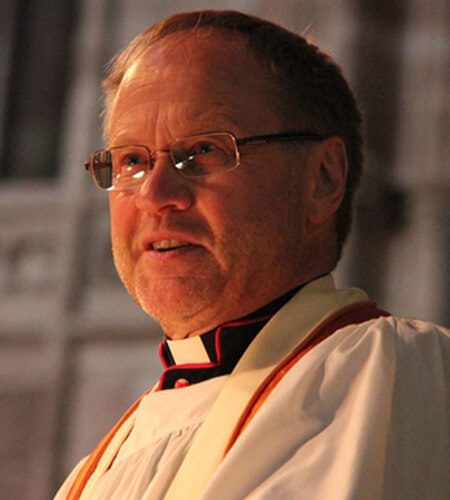 Archdeacon Rob Jones
Archdeacon of Worcester: Chairman Kidderminster Choral Society
Our Chairman, Canon Rob Jones, has been a member of the Society since 1980, when he came to work in Kidderminster as curate at St. John's and Holy Innocents. He says that the late, redoubtable Peg Jordan was one of the people instrumental in getting him to join – in fact the way she put it he doesn't think he had much choice, and he's always been grateful to her for that.
Moves for work have kept Rob within reach of KCS; he moved firstly to Dudley and then to Worcester, where he has very recently been installed as Archdeacon of Worcester. He started off in the back row of the basses, and has stayed there, where there is a good tradition of chairmen skulking!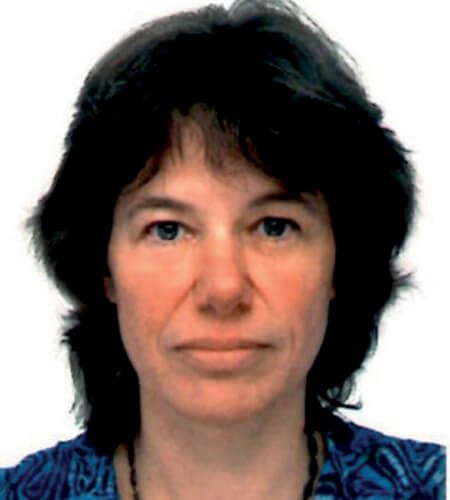 Carol Hill
Musical Director of Primary Chords
Carol, who comes from Lincolnshire, took her degree in Modern Language Studies at Leicester University and a PGCEC in Primary and Middle School Music at Bulmershe College, Reading.
She taught at Windmill Middle School, Stourport, before taking time out to have children.
She now teaches music, French, Art and RE at the Knoll School and she also conducts the ecumenical choir 'New Life Together.' She sings with Kidderminster Choral Society.
Nicci Lane
Accompanist to Primary Chords
After studying Music and Mathematics at Keele University, Nicci spent two years with an itinerant Christian music group, working in secondary schools across the UK and parts of Europe.
Settling back in the Wyre Forest, she worked in a local church as a worship leader and youth pastor before becoming a full-time mum.
She now teaches piano at the Knoll School and Holy Trinity School as well as co-running 'Tots Rock' a music group for toddlers.
Fancy joining one of our three magnificent Choirs?